Interview transcription:
In an interview, Alex Shortt discusses how long the results of PRESBYOND laser eye surgery will last.
Interviewer: How long will Presbyond results last? The eye is always changing so what happens with that?
Alex Shortt: We aim to give people a difference between the eyes of approximately 1.5 units, but we boost that up with some clever technology up to approximately 2.5 units of glasses correction.
In effect, if you think about the numbers of your reading glasses; they are naturally going to increase over time. I'm sure you're wearing something low like a plus 0.5, plus one?
Interviewer: Plus one.
Alex Shortt: With Presbyond LASIK, I'm going to give you the effect of plus 2.25 glasses where you're going to feel comfortable with it within a few weeks. Your eyes will follow the course that they would have followed as your reading glasses would've gotten stronger with time. You would've gotten up to 2.25 eventually.
All that time you would have been glasses-free with Presbyond LASIK. Now, eventually, everyone goes to start to need plus 2.5, plus 2.75, plus 3, but by that stage, most patients also have a cataract.
What often happens is patients get 10 or 15 years out of their Presbyond blend of vision treatment. Then eventually 10 to 15 years later, they come back and see us, and they've got the beginnings of cataract, so then it's time to address the next problem which is cataract surgery.
Interviewer: Depending on ones age, one could perhaps get Presbyond. Then, 10 to 15 years later, you need cataracts or if you had it particularly early, you might get Presbyond and then can you do it again?
Alex Shortt: Absolutely. It's possible to boost that reading up again and very often that only needs treatment to the reading eye and sometimes we retreat both eyes to rebalance them. If it's just the reading eye that needs a little boost that can be boosted.
If you'd like to know more about vision corrective surgery, book a free initial screening today and I will personally answer your questions. Alternatively, take our free suitability quiz to find out which treatment you are suitable for.
My reviews on Trustpilot
Hundreds of ★★★★★ reviews from people just like you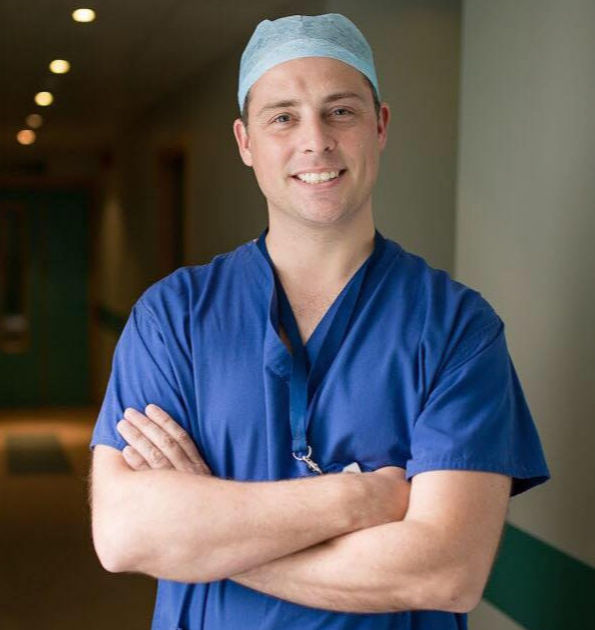 About the author
Mr Alex J. Shortt | Consultant Ophthalmic Surgeon
MB BCh MSc PhD FRCOphth PGDipCatRef
I'm Alex Shortt, a highly trained academic researcher and Consultant Ophthalmic Surgeon based in London's famous Harley Street medical district. I trained and worked as a consultant for 14 years at London's Moorfields Eye Hospital. I specialise in advanced technologies for correcting vision, including cataract surgery, implantable contact lenses and laser vision correction.
Get a complimentary vision assessment today
Complete the form below to chat with a member of my team. Discover if you're suitable for a life changing vision correction procedure