Are you tired of dealing with annoying glasses or contact lenses? Do you suffer from blurry or double vision? Do you get headaches from squinting while reading or struggle to drive due to the glare? If the answer to any of these questions is 'yes', then you may be wondering "can I get laser eye surgery?"
Although these common vision complaints are tiresome, they're all fixable. Thanks to laser eye surgery, people like yourself can ditch their glasses for permanently clearer vision.
If you've dealt with lifelong sight problems, you're probably asking yourself, "can I get laser eye surgery?" In many cases, the answer is yes. 
To find out whether you may qualify for this life-changing procedure, read on.
Can I get laser eye surgery If I have…
Laser eye surgery can address many vision disorders that are normally treated with corrective lenses. These include:
In essence, if you use reading glasses, prescription glasses, or contact lenses to adjust your vision, you may be a good candidate for laser correction.
If you're like many people, you're now wondering if you can get laser eye surgery while on a budget. The answer is often yes if you talk with your ophthalmic surgeon about the cost ahead of time. I believe in total fee transparency along your treatment journey, so you'll never have to wonder how much laser eye surgery will cost you in the long run.
Contraindications for laser eye surgery
While laser eye surgery is a highly accessible option, some conditions can disqualify you. Keep in mind that meeting some of these conditions doesn't mean you can't have any corrective vision procedures, just that you may need to find an option other than laser surgery.
Age
Your eyes keep growing and developing until you're in your early twenties, meaning that your vision may continue to change quickly until then. As such, children under the age of 18 can't have laser eye procedures.
Being on the other end of the age spectrum may also disqualify you. People over the age of 60 are often advised to seek lens replacement surgery instead as it can prevent the need for cataract surgery in the future.
The ideal laser eye surgery age for candidates is 20-55, though there will be some exceptions.
High or rapidly changing vision prescription
Laser eye surgery works best for a stable, moderate prescription. If your vision impairment is severe enough, it may not be effective. It also isn't recommended for people with recent or continuous vision changes, as the surgery could cause problems when your vision changes again in the future.
Preexisting eye diseases
The minimal risk associated with laser surgery goes up if you have some preexisting eye conditions. If you have severe and chronic dry eyes, keratoconus, thin corneas, or glaucoma, ask your surgeon about other options for vision correction.
Pregnancy and breastfeeding
When you're pregnant or breastfeeding a child, some medications – like the eye drops used in laser surgery – can pass through the placenta or your breastmilk. Hormonal fluctuations during and soon after pregnancy can also cause your vision to change temporarily. To protect you and your child, surgeons will wait for laser surgery until after you've given birth and have finished breastfeeding.
Is laser eye surgery right for you?
Thanks to advancements in medical technology, more people qualify for laser eye surgery than ever before. If you think you meet the criteria listed above, get in touch with your opthalmologist to find out which of the procedures they offer is best for you.
Want a more certain answer to the question of "can I get laser eye surgery"? My quick laser eye surgery self-test can let you know if you qualify in only a few minutes. 
If you would like to speak with an expert about your result or are ready to book an appointment, call my clinic on 020-3808-7758. I would love to help you on your journey to freedom from glasses and contacts. 
My reviews on Trustpilot
Hundreds of ★★★★★ reviews from people just like you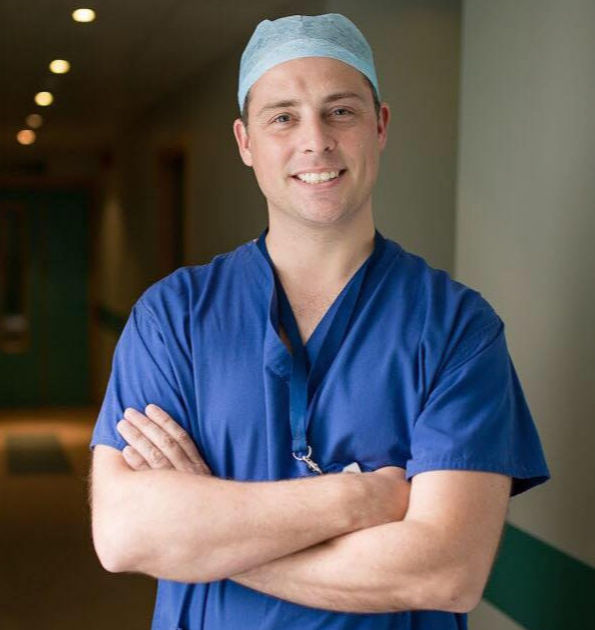 About the author
Mr Alex J. Shortt | Consultant Ophthalmic Surgeon
MB BCh MSc PhD FRCOphth PGDipCatRef
I'm Alex Shortt, a highly trained academic researcher and Consultant Ophthalmic Surgeon based in London's famous Harley Street medical district. I trained and worked as a consultant for 14 years at London's Moorfields Eye Hospital. I specialise in advanced technologies for correcting vision, including cataract surgery, implantable contact lenses and laser vision correction.