Interview transcription:
In an interview, Alex Shortt discusses the duration of cataract surgery and the process around it.
Interviewer: Perhaps with this question you can answer from the perspective of not just the operation itself, but also the whole process. From the beginning they come and see you, to they're discharged, and you're happy, and off they go and enjoy their lives.
Alex Shortt: For some patients it only requires three visits. For some patients it can take five visits.
The consultation
The first visit is you've booked a consultation, you come and see your consultant, and you have some scans. We put some drops in your eye to dilate your pupils, we examine you, and then we sit down, and we spend 20 minutes talking through cataract, much of the stuff we've discussed today. But particularly focusing on whether or not we're going to do vision correction at the same time, and what lens implant we're going to use, and whether a multi-focal implant is a good idea for you.
Surgery
Then once that's decided, and we've agreed we give you an information pack to take away to continue to make sure you're fully informed. The next day we see you is the day of your surgery. And as I say, providing you don't have advanced, or very bad cataracts in both eyes, we can do both eyes on the same day. The next time we see you is within a week of surgery. That's on the condition that I have examined you after surgery.
Follow up
Between three and five days after surgery, most patients are coming in and are describing an incredible improvement in their vision. Occasionally the focus of the eye isn't quite perfect, or the vision hasn't fully recovered, and if that's the case, and if they're not hugely happy with their vision we'll arrange another follow up appointment to see whether this is something that will just take a little bit longer for the eyes to settle down, or whether any further treatment is necessary to fine-tune the vision.
When we use multifocal lens implants, we have to be extremely accurate in terms of the focus that we achieve in the eye. And we get it spot on 98% of the time. But 2% of the time, one in 50 patients will need a fine-tuning procedure.
The fine-tuning procedure involves a small amount of laser eye surgery to either sharpen the distance or to boost the reading vision. This is always included in the treatment cost, it's part of providing the care package, and delivering what you agreed with the patient.
Interviewer: That's great. And I suppose it helps in part that you're also a laser eye surgeon, who could also do that treatment.
Alex Shortt: Yes. And again this is a slight area of controversy because anyone can put these lens implants in. But not all surgeons have done specific training to understand the parameters that are required for patients to benefit from these lenses. Certain patients are not suitable for these lenses. I have seen patients who have had these lenses, and I removed them from their eyes because they should never have had them in the first place. It's not common, most patients are suitable, but it's beholden on us to recommend that patients don't have them if there are certain things that mean they shouldn't.
If you'd like to know more about vision corrective surgery, book a free initial screening today and I will personally answer your questions. Alternatively, take our free suitability quiz to find out which treatment you are suitable for.
My reviews on Trustpilot
Hundreds of ★★★★★ reviews from people just like you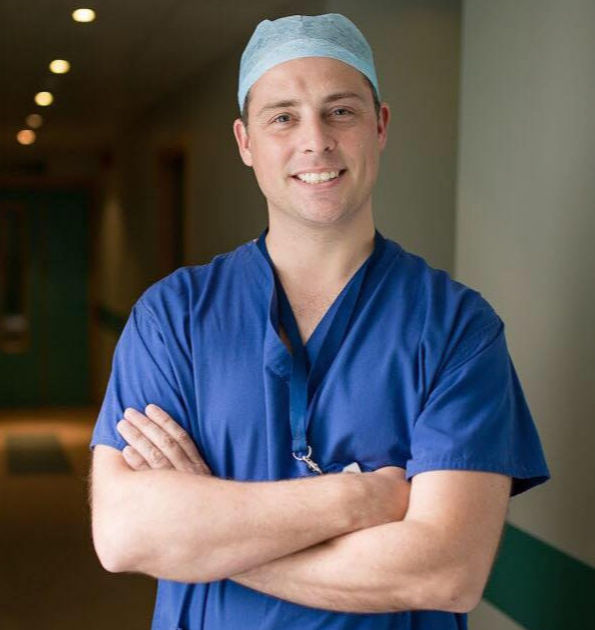 About the author
Mr Alex J. Shortt | Consultant Ophthalmic Surgeon
MB BCh MSc PhD FRCOphth PGDipCatRef
I'm Alex Shortt, a highly trained academic researcher and Consultant Ophthalmic Surgeon based in London's famous Harley Street medical district. I trained and worked as a consultant for 14 years at London's Moorfields Eye Hospital. I specialise in advanced technologies for correcting vision, including cataract surgery, implantable contact lenses and laser vision correction.
Get a complimentary vision assessment today
Complete the form below to chat with a member of my team. Discover if you're suitable for a life changing vision correction procedure