Interview transcription:
We asked Alex Shortt about lens replacement results and how many patients need a touch-up after surgery
Interviewer: What tend to be the results of lens replacement procedures? I mean, how many people end up with the kinds of results they're looking for? How many people need to do something to tweak it?
Alex Shortt:
The headline figure is that 95% of my patients who have multifocal lens implants never wear glasses again for any range of vision. Now that means one in 20 patients, might need to wear glasses occasionally. 
We're not talking about one day they find the vision is blurry, and they have to wear their glasses. It's not like that. Its specific conditions. The one place where these multifocal lenses implants start to struggle is dim light. And what we're talking about here is say, you're in bed at night, and your partner wants to turn off the light to go to sleep, and you want to keep reading.
Then if you have a dim bedside light, it might be a struggle to read. And your options are to either use more light or wear a weak pair of plus one off the shelf reading glasses, and you'll be able to read clearly. That's the one in 20 who isn't glasses-free, but the other 95% of patients are completely glasses-free. 
95% of patients are completely glasses-free
An important point that people need to be aware of is that these multifocal lens implants are critically sensitive to having the focus in the eye set to zero. If we put the multifocal lens implant in and it turns out there's a small glasses prescription still left, they don't work as well, and patients are very sensitive to that.
Now, thankfully, we get it spot on absolutely right in 98% of patients. But in 2% of patients, two and a hundred patients, one in 50, we need to do a second procedure to fine-tune the vision, and that's a small amount of laser eye surgery. 
That is included in the cost of the original surgery. It's not the case that you'd have one surgery and then be stung for another charge to have it fine-tuned. That's absolutely unacceptable. It should all be included in the cost of the surgery.
If you'd like to know more about vision corrective surgery, book a free initial screening today and I will personally answer your questions. Alternatively, take our free suitability quiz to find out which treatment you are suitable for.
My reviews on Trustpilot
Hundreds of ★★★★★ reviews from people just like you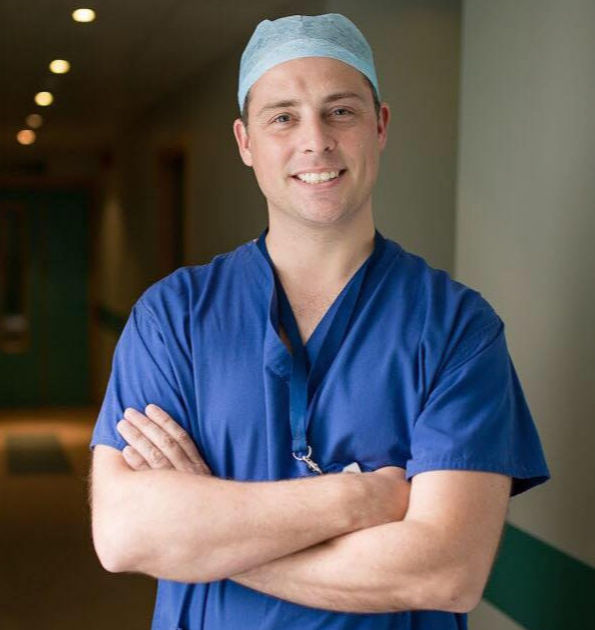 About the author
Mr Alex J. Shortt | Consultant Ophthalmic Surgeon
MB BCh MSc PhD FRCOphth PGDipCatRef
I'm Alex Shortt, a highly trained academic researcher and Consultant Ophthalmic Surgeon based in London's famous Harley Street medical district. I trained and worked as a consultant for 14 years at London's Moorfields Eye Hospital. I specialise in advanced technologies for correcting vision, including cataract surgery, implantable contact lenses and laser vision correction.
Get a complimentary vision assessment today
Complete the form below to chat with a member of my team. Discover if you're suitable for a life changing vision correction procedure