Interview transcription
We interviewed Alex Shortt to find out about the cost of ReLEx SMILE.
Interviewer: ReLEx SMILE sounds great in terms of all of its advantages. Surely it must come at a cost? Is it typically more expensive than conventional laser eye surgery?
Alex Shortt: It is a little bit more expensive because you're paying for premium technology with advantages to you. In addition, there's a large outlay on this equipment. It's phenomenally expensive which means there is a premium.
Interviewer: Can you give me a sense of how expensive it is? What does a laser cost?
Alex Shortt: A laser costs in the region of half a million pounds to three-quarters of a million pounds.
Interviewer: What are the other costs?
Alex Shortt: It can cost between £1 – 2 million to get all the technology together in one room with a lease. The staff costs are very high also. Another thing which is often forgotten is that when you perform a laser eye surgery procedure, there are what we call consumables; the parts of the laser which interact with your eye. These consumables need to be disposed of after each patient for hygiene and accuracy reasons, and amount to hundreds of pounds for one patient. This plays a big part in the cost.
Interviewer: Are these costs unique to SMILE?
Alex Shortt: Yes, the costs are unique to ReLEx SMILE. There are consumable costs for performing LASIK, but it's not as high as that with ReLEx SMILE and the VisuMax® laser which we use.
Interviewer: Is this one of the reasons why many surgeons price SMILE a little higher than LASIK?
Alex Shortt: Absolutely. The margins involved are smaller. There's also the element that there are not that many qualified SMILE surgeons in the UK. You're paying a premium for a surgeon who has done the specific training and has the surgical skills to do the procedure.
Compared to LASIK, the premium is somewhere in the region of £500 to £750 more per eye for ReLEx SMILE. However, given that you're already investing quite a large sum – in the region of £2000, £3,000, £4,000 to have LASIK – to pay an extra £1,000 to have ReLEx SMILE is not a massive investment. It doesn't double the cost.
Would a patient notice a difference in their vision between LASIK and ReLEx SMILE?
Alex Shortt: Many patients ask me if they would notice any differences between the two types of laser eye surgery. The answer to that, by and large, is no. For most patients, if I did LASIK on one eye and ReLEx SMILE on the other eye, you wouldn't really be able to tell the difference, in terms of the vision. Now, when we do very specialised tests of contrast and of aberrations in the eye, many of the studies have shown that, actually, in terms of the quality, the perfect optics of the system, are more likely to be high-quality with ReLEx SMILE than with LASIK. However, on a day-to-day basis, there is no difference in terms of what you will perceive in your vision between these treatments. I think that's a really important point to be straight up and honest about.
If you'd like to know more about vision corrective surgery, book a free initial screening today and I will personally answer your questions. Alternatively, take our free suitability quiz to find out which treatment you are suitable for.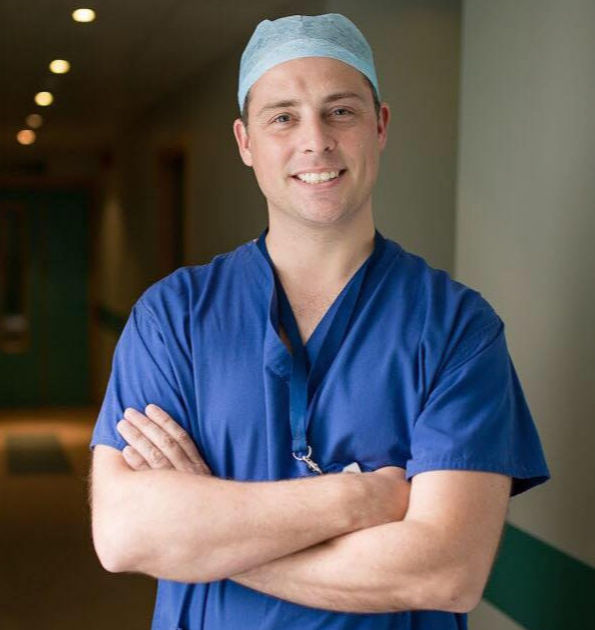 About the author
Mr Alex J. Shortt | Consultant Ophthalmic Surgeon
MB BCh MSc PhD FRCOphth PGDipCatRef
I'm Alex Shortt, a highly trained academic researcher and Consultant Ophthalmic Surgeon based in London's famous Harley Street medical district. I trained and worked as a consultant for 14 years at London's Moorfields Eye Hospital. I specialise in advanced technologies for correcting vision, including cataract surgery, implantable contact lenses and laser vision correction.
Get a complimentary vision assessment today
Complete the form below to chat with a member of my team. Discover if you're suitable for a life changing vision correction procedure
My reviews on Trustpilot
Hundreds of ★★★★★ reviews from people just like you