Are you suitable for laser eye surgery, and which type is the best laser eye surgery for your condition? Read on for the answers to these questions and more.
Over half of Britons live with a refractive error (shortsightedness, longsightedness or astigmatism). For many, glasses or contact lenses are enough to correct the problem.
Even so, wearing contacts or glasses isn't always a possible (or desirable) way of addressing the problem. In those cases, a surgical laser procedure may be able to restore vision to the point where corrective lenses are no longer needed.
LASIK – the most popular procedure
LASIK surgery is the procedure most people think of when they consider their options for laser eye surgery. The 15-minute operation doesn't use any blades. Instead, it uses a femtosecond laser to reshape your cornea by cutting away a small flap of tissue.
Whether you're nearsighted, farsighted, or have astigmatism, LASIK can help you get rid of glasses once and for all. Good candidates for this surgery are people between 20-50 years old with a moderate and stable corrective lens prescription.
LASEK – when you can't have LASIK
If you don't qualify for LASIK due to thin corneas, LASEK surgery may be a good option for you. This procedure uses an excimer laser to remove and reshape a thinner layer of the cornea. While the method is slightly different, the results are similar to LASIK.
ReLEx® SMILE – the latest generation of laser eye surgery
ReLEx® SMILE surgery is an updated laser procedure that's great for people who are active or involved in contact sports. It's minimally invasive and can correct more severe short-sightedness than LASIK. Because surgeons don't create a corneal flap created during the procedure, you don't have to worry about accidentally tearing it open.
PRESBYOND – blending your vision when you need reading glasses
Presbyopia is a condition in which your eyes lose their ability to focus as you get older. This condition results in blurred vision when you look at objects close up and can make it difficult to read books or use a computer.
PRESBYOND, also called laser blended vision, can correct this age-related vision problem. It's an excellent choice for adults over 45 who don't qualify for the above procedures. The surgeon will optimise one of your eyes for close viewing and the other for far-away vision, removing the need for reading glasses or bifocals.
Frequently Asked Questions About Laser Eye Surgery
The first question most people have when considering a vision procedure is "Does laser eye surgery hurt?" Thankfully, it doesn't. Your surgeon will use numbing drops on your eyes before the procedure, and the most you'll feel afterwards is mild soreness or discomfort.
As with any medical procedure, there are a few rare laser eye surgery risks such as infection. Typical, but temporary, laser eye surgery side effects include mild discomfort, glare from bright lights, and redness in the white of your eye. These all tend to resolve within a few weeks to a month.
Some people may not qualify for laser eye surgery. If you're on certain medications, have an autoimmune or connective tissue disorder, or have an eye condition like keratoconus, you may want to look into other corrective vision options.
Which Is the Laser Eye Surgery for Your Vision Needs?
Choosing the laser eye surgery for your situation isn't as complicated as it may seem. After you go through your symptoms and compare them to the procedures available, you'll be able to have an informed discussion with your ophthalmic surgeon and make the correct decision.
Want to find out if you qualify for laser eye surgery in London? Take this laser eye surgery suitability test to see if you're a candidate in a matter of minutes.
My reviews on Trustpilot
Hundreds of ★★★★★ reviews from people just like you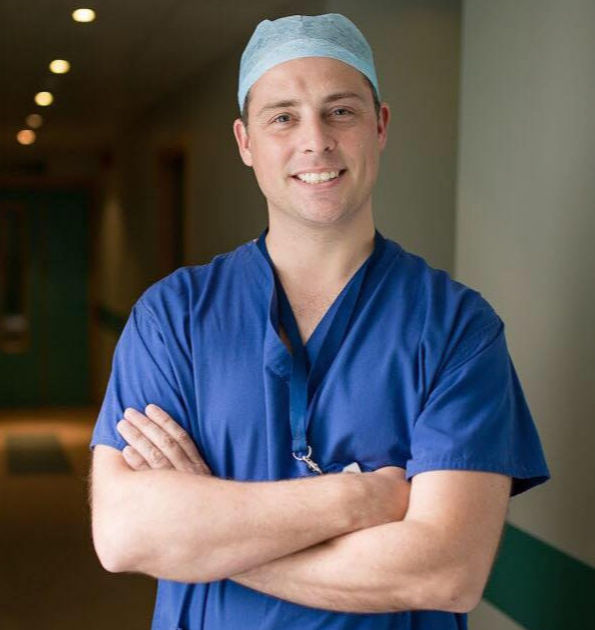 About the author
Mr Alex J. Shortt | Consultant Ophthalmic Surgeon
MB BCh MSc PhD FRCOphth PGDipCatRef
I'm Alex Shortt, a highly trained academic researcher and Consultant Ophthalmic Surgeon based in London's famous Harley Street medical district. I trained and worked as a consultant for 14 years at London's Moorfields Eye Hospital. I specialise in advanced technologies for correcting vision, including cataract surgery, implantable contact lenses and laser vision correction.
Get a complimentary vision assessment today
Complete the form below to chat with a member of my team. Discover if you're suitable for a life changing vision correction procedure