Interview transcription
We interviewed Alex Shortt to find out about ReLEx SMILE, its advantages and how it compares to LASIK.
Interviewer: What risks and side-effects are present in the ReLEx SMILE procedure that may not be present in previous procedures? Are there any drawbacks?
Alex Shortt: The answer is no. Certainly, at the time of the surgery, SMILE is a more intricate surgical procedure for the surgeon to perform. So assuming your surgeon is a really well-trained and experienced SMILE surgeon, then there is nothing that SMILE can bring up that couldn't potentially happen with other laser eye techniques. In fact, it's absolutely the opposite way around.
I would argue that ReLEx SMILE is less likely to be a complicated procedure than LASIK.
With LASIK, a flap is created on the surface of the eye. In approximately one in 200 cases, we need to do an adjustment to the flap because of debris underneath it, because of wrinkles in it, or because it is not correctly aligned. This is a well-known factor with LASIK. However, with ReLEx SMILE, we simply don't have that problem and flap-related complications can't occur. So, in fact, I would argue that ReLEx SMILE is less likely to be a complicated procedure than LASIK.
Side effects
Interviewer: That's great. So what are LASIK side effects and are there advantages to SMILE in terms of avoiding some of those common side effects?
Alex Shortt: Certainly, after LASIK we do see severe dryness on the surface of the eye in many patients. Patients don't tend to feel it because the cornea's numbed by the damage to the nerves. However, they do experience fluctuating vision, can get tired, and require moisturising eye drops. You can recognise a LASIK patient because they're holding their moisturising drops in their hands. You can tell a ReLEx SMILE patient because they have to search for their eye drops. They've probably got them on them, but the frequency and duration in which they need to use them are much less.
If you'd like to know more about vision corrective surgery, book a free initial screening today and I will personally answer your questions. Alternatively, take our free suitability quiz to find out which treatment you are suitable for.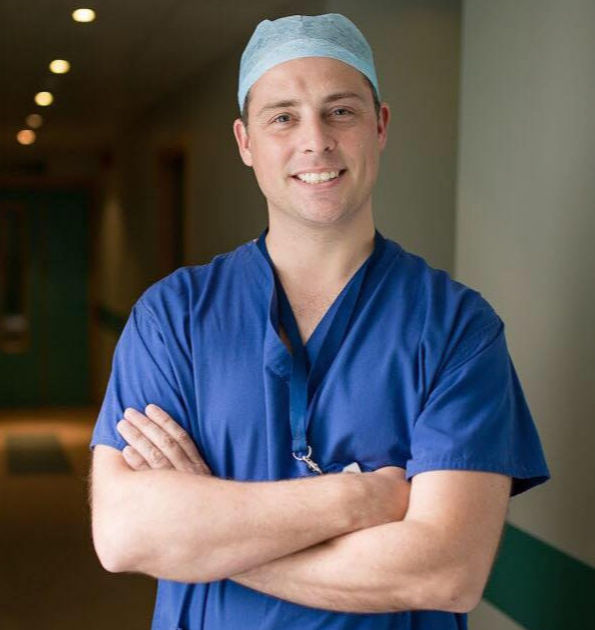 About the author
Mr Alex J. Shortt | Consultant Ophthalmic Surgeon
MB BCh MSc PhD FRCOphth PGDipCatRef
I'm Alex Shortt, a highly trained academic researcher and Consultant Ophthalmic Surgeon based in London's famous Harley Street medical district. I trained and worked as a consultant for 14 years at London's Moorfields Eye Hospital. I specialise in advanced technologies for correcting vision, including cataract surgery, implantable contact lenses and laser vision correction.
Get a complimentary vision assessment today
Complete the form below to chat with a member of my team. Discover if you're suitable for a life changing vision correction procedure
My reviews on Trustpilot
Hundreds of ★★★★★ reviews from people just like you